Why does my computer need an anti-virus software? I only use it for E-Mail and facebook, nothing like online-banking. Why should someone hack my PC? There's nothing interesting here!
Shut up and look at this.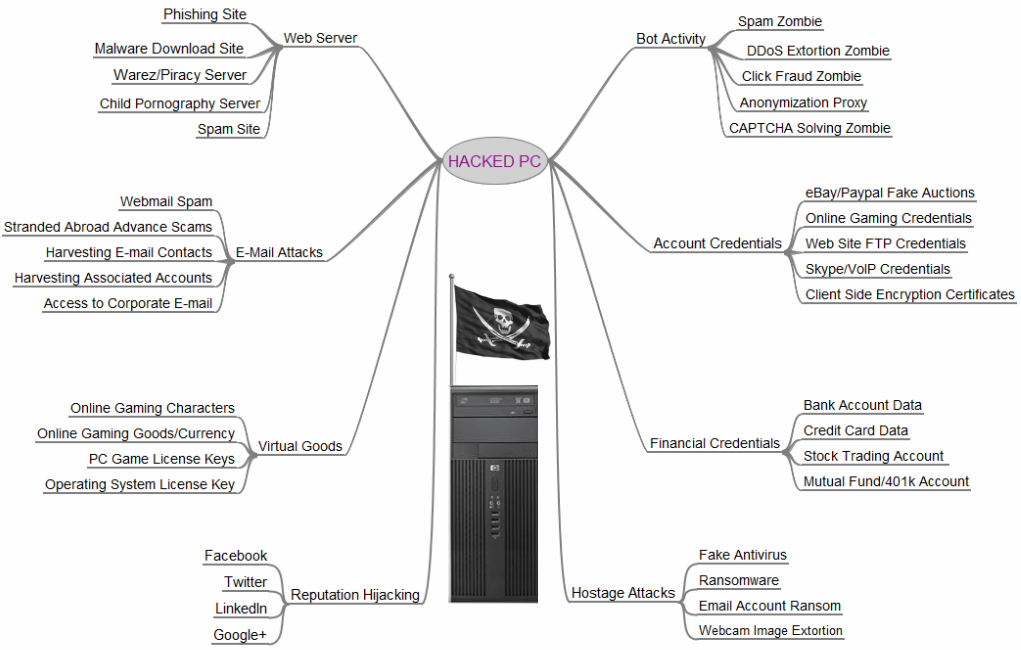 This is a very good chart by Brian Krebs, the author of Krebs on Security, which shows the different ways a hacked PC can be used by hackers. If someone ever asks why he should install an anti-virus software, just show him that chart (and explain it. Maybe not everybody will understand it).